Meal Planning with Friends
Last week, I snapped a picture of my meal plan for the week and shared it with my Facebook friends, and in the Healthy Family Project private accountability groups. I also made a Pinterest board with all the recipes I was making for the week, and shared that too. Well, it kind of turned the group into a test kitchen, and a few of us ended up trying out the recipes together! It was so much fun, I thought I'd make it a regular feature, and put this week's menu on the blog.
A few notes about how I plan our meals…
I don't assign meals to specific days. Our schedule changes so often, it's easier for my meal plan to just be a list of things to choose from.
I plan two day's worth of packable breakfasts, lunches, and snacks, and rotate them during the week. I work a compact schedule, so you may need to add an extra option in there to keep things fresh.
I don't plan seven nights' worth of dinners, because we usually end up going out one night, or having leftovers, or making one of my "pantry meals" out of things I always keep in the house. My go to's are:
Spaghetti & Meatballs (or zoodles & meatballs)
Tacos
Rotini & Broccoli
Soup & Salad
I also try to plan at least two meals that will make more than we need, and freeze the leftovers. I freeze enough for another dinner (or two), and the rest in smaller, lunch sized portions.
I only plan one packable lunch, and the other days I eat leftovers or one of my frozen lunch portions.
Let's Get Into This Week's Meals…
Breakfasts
Vanilla Chia Pudding with Fruit
Scrambled Eggs* & Carrot Fritters with Yogurt Sauce
* If I don't have time to scramble the eggs before I leave for work, I just bring the eggs with me and make them in the microwave. Just mix them up in a cup with some salt and pepper, and microwave for about 1:45, depending on how strong your microwave is.
Lunch
Chicken Waldorf Salad on Spinach
5 Minute Recipe: Combine cooked, diced chicken, with 1/4 of a sliced apple, a 1/4 cup of halved grapes, and a table spoon of walnut. Combine with dressing of your choice (I like citrus vinaigrette or raspberry vinaigrette) and serve over greens.
Snacks
Ants on a Log (celery sticks with cream cheese or peanut butter, and raisins on top)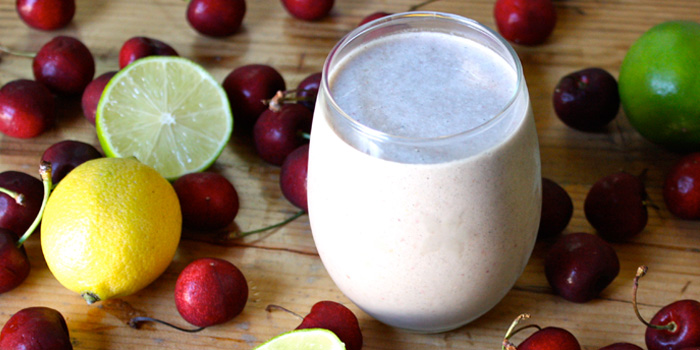 Rice Cakes & Peanut Butter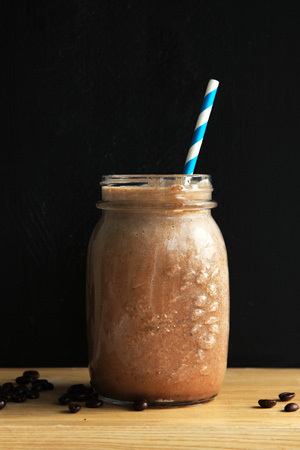 Turkey, Red Bell Pepper, & Avocado Roll-Ups (tip: slice the peppers and avocados as thin as you can to avoid tearing the turkey slices as you roll them up!)
Dinner Menus
Healthy Chicken Parmesan with Zoodles (instead of pasta, serve your chicken over spiralized zucchini! If you don't have a Veggetti, go get one immediately – they have them at Walmart, Bed Bath & Beyond, and of course Amazon).
Hummus Chicken Pitas with Sliced Cucumbers and Tzatziki
Turkey Pesto Sliders with Carrots & Celery Sticks
Quinoa Chili with Jicama Fries
The first time I made this chili, my husband was horrified by the idea that it was vegetarian, he didn't think I could still call it chili if there wasn't any meat in it. We compromised, and I added a pound of ground beef to the recipe. It was delicious. So this recipe could absolutely serve either way, and it freezes beautifully.

Desserts
Chocolate Strawberry Frozen Yogurt
Instant "Ice Cream" (frozen fruit blended with almond milk and a little cinnamon)
Popsicles
Make Your Life Easier
Most of these recipes are quick and easy, because I just don't have long, uninterrupted periods of time to spend in the kitchen. I've found that if I can do some of the chopping and prepping ahead of time, it makes weeknight dinners easier to pull together. Here's what I'm planning to do to get these menus on the table as quickly as possible during the week:
Bake two chicken breasts and dice (for the Waldorf salad)
Dice cucumbers, reserve some slices for dipping in tzatziki
Slice an apple, and store with lemon to prevent browning
Slice celery into sticks, store in air tight containers
Slice bell peppers into strips
Make up a citrus vinaigrette dressing
Make the carrot fritters & yogurt sauce, store in the fridge
Make & freeze apple cinnamon bites
I hope this meal plan helps make your life a little easier! Let me know in the comments if you try any of the recipes, and how you like them!